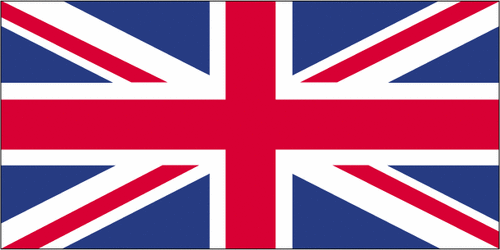 UNITED KINGDOM

HOSMER, KATIE. "Communities Build Small Cities Using 500,000 Sugar Cubes", My Modern Met, United Kingdom, Wednesday 19 February 2014
LENAGHAN, KIM. "Arts Extra: Interview with Brendan Jamison on 'Intelligence Gathering' exhibition at PS Squared Gallery, Belfast", BBC Radio Ulster, Belfast, Wednesday 8 January 2014, radio broadcast at 6:45pm GMT
SAVAGE, JOANNE. "That was the year that was: Legenderry year in arts, culture and entertainment", News Letter, Belfast, Thursday 2 January 2014, p. 26
McDOWELL, HELEN. "Domestic Bliss", County Down Spectator, Northern Ireland, Thursday 2 January 2014, p. 6
GAMBLE, SAM. "Mark 'revels' in his recent success", Banbridge Chronicle, Northern Ireland, Wednesday 11 December 2013, p. 12
McKELVEY, DEBBIE. "A new Allianz with design commission success", Banbridge Leader, Northern Ireland, Tuesday 10 December 2013, p.
MONAGHAN, DONAL. "In Focus: Brendan Jamison discusses the relevance of the Turner Prize coming to Northern Ireland", Arts Council of Northern Ireland, Belfast, Friday 22 November 2013 [41 seconds]
POOLE, AMANDA. "This city built by public looks such a sweet place to live", Belfast Telegraph, Thursday 21 November 2013, p. 25
DINSMORE, DAVID. "Streets for my Sweet", The Sun, Wednesday 20 November 2013, p. 25
MURRAY, DEAN. "Sweet Tooth", Metro, Sheffield, England. Tuesday 19 November 2013, p. 24

LEWIS, REBECCA. "Now that's cubist art!", Yahoo News UK, London, Monday 18 November 2013.


HENRY, LEE. "Royal Ulster Academy Exhibition", Culture Northern Ireland, Belfast, 8 November 2013
VINCENT, FRANCOIS. "Sugar Metropolis Needs You", Banbridge Chronicle, Northern Ireland, Wednesday 6 November 2013, p. 3
McCONAGHY, ROSS. and CROMIE, KYLE. Sugar Metropolis: A short film, Northen Ireland, Design Ethos, 28 October 2013. 2 minutes, 58 seconds.
THOMPSON, JULIE. "KPMG Private Preview of Annual Exhibition", Ulster Tatler, Belfast, November 2013, p. 240
WAKELY, RICHARD. "Royal Ulster Academy of Arts 132nd Annual Exhibition", Belfast Festival at Queens: Festival Programme, Northen Ireland, Thursday 17 October to Sunday 27 October 2013, p. 46
McCANN, NUALA. "Sweet dreams - artist seeks help building a city of the future in sugar", BBC NEWS, Thursday 17 October 2013
DAVIDSON, COLIN. Royal UIster Academy of Arts 132nd Annual Exhibition, Belfast, Royal Ulster Academy, 2013, p. 23 and p. 97, ISBN 978 1 909751 08 8
VINCENT, FRANCOIS. "Rave Reviews", Banbridge Chronicle, Northern Ireland, Wednesday 28 August 2013, p. 10
McCANN, NUALA. "Brendan Jamison's Berlin Spy Mission", BBC NEWS, Monday 26 August 2013
RAWCLIFFE-KING, ANNE. and NEW, TERRY. Royal British Society of Sculptors 2012-13, London, May 2013, p. 13
TRAVERS, SARAH. "Interview with sculptor Brendan Jamison at his Belfast Studio", UTV, Northern Ireland, Broadcast on Channel 3 on Sunday 12 May 2013, 7:30 - 8pm
McDOWELL, HELEN. "Sugar man on small screen", County Down Spectator, Northern Ireland, Thursday 9 May 2013, p. 4
JOHNSTON, BERNARD. "A New Vision", County Down Spectator, Northern Ireland, Thursday 25 April 2013, p. 1
FLEMING, JOANNE. "Glue: new exhibition at Down Arts Centre", Down Recorder, Downpatrick, Northern Ireland, Wednesday 24 April 2013, p. 40
REID, ANGELA. "The Down Arts Centre Exhibition Makes an Impact", NI Scene, Northern Ireland, Monday 22 April 2013
REID, ANGELA. "Glue: International Collage Exhibition: DAC, N. Ireland", Worldwide Review, London, Sunday 21 April 2013
GRACEY, KATHRYN. "GLUE Exhibition", Mourne Observer, Down Edition, Newcastle, Northern Ireland, Wednesday 17 April 2013, p. 32
DAVIDSON, JENNI. "Collage gets sticky: GLUE at the Down Arts Centre in Downpatrick" Culture24, Brighton, England, 10 April 2013
FLEMING, JOANNE. "The Glue in the exhibition", Down Recorder, Downpatrick, Northern Ireland, Wednesday 10 April 2013, p. 27
JAMISON, BRENDAN. "From Bangor to Beijing, a creative adventure", County Down Spectator, Northern Ireland, Thursday 28 March 2013, p. 15
SAVAGE, JOANNE. "Belfast artist to thrill Beijing with Great Wall of sugar", News Letter, Belfast, Friday 8 March 2013, p. 21
McDOWELL, HELEN. "Sugar artist tastes the Orient success", County Down Spectator, Northern Ireland, Thursday 28 February 2013, p. 8
RAINEY, STEVEN. "Arts Extra", BBC Radio Ulster, Belfast, Tuesday 26 February 2013, radio interview at 6:40pm GMT
POOLE, AMANDA. "One Lump or 12,000?", Belfast Telegraph, Monday 25 February 2013, p. 16
IRWIN, SANDRA. "Sweet sucess for Brendan", The Ulster Graduate, Belfast, University of Ulster, Issue 36, Winter 2013, p. 27
LUKE, BEN. "London Art Fair: Business Design Centre - Review", London Evening Standard, Wednesday 16 January 2013
McGURK, HELEN. "Exhibition basks in the glow", News Letter, Belfast, Tuesday 15 January 2013, p. 18
GRIFFITH, DENISE. "Glue: International Survey Exhibition of Contemporary Collage Curated by Brendan Jamison" Down Arts Season Programme January - April 2013, Northern Ireland, Down District Council, January 2013, p. 16
FERGUSON, EUAN. "Life & Style: Quiz of the Year", The Observer Magazine, London, Sunday 30 December 2012, p. 29
McDONOUGH, ROISIN. Arts Council of Northern Ireland Annual Review 2011:2012, Belfast, Northern Ireland, December 2012, p. 31
MARTIN, VALERIE. "News: Local art in focus for students", Carrick Times, Northern Ireland, Thursday 22 November 2012, p. 8
McCANN, NUALA. "Sugar sculptor Brendan Jamison hopes for 'sweet' response", BBC NEWS, Wednesday 14 November 2012
McDOWELL, HELEN. "Bangor sugar artist elected to Royal Society", County Down Spectator, Northern Ireland, Thursday 18 October 2012, p. 12
DAVIDSON, COLIN. Royal UIster Academy of Arts 131st Annual Exhibition, Belfast, Royal Ulster Academy, 2012, p. 19 and p. 38
THOMPSON, NOEL. and BRADFORD, CONOR. "Good Morning Ulster", BBC Radio Ulster, Belfast, Thursday 11 October 2012, live radio interview at 8:24am GMT
McCANN, NUALA. "Sugar sculptor Brendan Jamison given society honour", BBC NEWS, Wednesday 10 October 2012
BARRETT, DUNCAN and CALVI, NUALA. "Henry Tate's Legacy", The Sugar Girls [online] London, 15 June 2012
BLAIR, PAULA. "Disruptions: Contemporary Art in Belfast", The Ulster Folk, Belfast, No. 7, Summer 2012, p. 6, ISSN 2045-6425
MILLAR, JANE. Curious Art Trail Map, London, West Norwood Cemetery, 2012, p. 2
COHEN, SARAH. "Curious: Site-specific art trail at West Norwood Cemetery", Time Out: London, 18 June 2012
LENAGHAN, KIM. "Interview with Brendan Jamison, curator of the Warning exhibition at Crescent Arts Centre", Arts Extra, BBC Radio Ulster, Belfast, Friday 15 June 2012, radio broadcast at 6:45pm GMT
MILLER, BEN. "Victorian former 'Millionaires Cemetery' to become scene of art trail in West Norwood", Culture24, Brighton, England, 14 June 2012
McCANN, NUALA. "Homage to Tate: his mausoleum recreated in sugar cubes", BBC NEWS, Tuesday 12 June 2012
BUTTERWORTH, SONIA. "Brendan Jamison's tribute to sugar magnate Tate", ITV DAYBREAK Northern Ireland News Belfast, Tuesday 12 June 2012, broadcast at 6:09am, 6:34am, 7:09am and 8:09am GMT
COWAN, ROBINA. "Art Trail: West Norwood Cemetery", Families: South East, London, June 2012, issue no. 140, pp. 16-17
AINSWORTH, PAUL. "Extreme exhibition comes to city", South Belfast News, Northern Ireland, Saturday 2 June 2012, p. 11
DAVIDSON, JENNI. "Warning! This is Contemporary Art. A new exhibition shakes up the Belfast art scene", Culture24, Brighton, England, 30 May 2012
THOMPSON, JON. "News: Warning Arts Opens in Crescent Arts Centre: Belfast Raises the bar on culture" ViewTV, Monday 28 May 2012
DARBY, ANGELA. "Androgynous Aesthetics: Interview with Brendan Jamison", Aesthetica Magazine [online], York, England, Tuesday 22 May 2012
HEARTY, MARTIN. "Warning! Not for the faint heARTed", Newry Democrat, Northern Ireland, Tuesday 22 May 2012, p. 24
HARROD, TANYA. "Design: Inside No. 10", The Spectator, London, 19 May 2012, p. 46, ISSN 0038-6952
GRACEY, KATHRYN. "Spooky Hypnotic: Down Arts Centre", Mourne Observer, South Down Edition, Newcastle, Northern Ireland, Wednesday 16 May 2012, p. 30
DRIVER, CAROL. "Curious: An Art Trail in a Cemetery", TNT Magazine, London, Issue 1498, May 14 - 20, 2012, p. 10
FLEMING, JOANNE. "Mournes haunt in exhibition", Down Recorder, Downpatrick, Northern Ireland, Wednesday 9 May 2012, p. 41
FLANAGAN, BOB. "Forthcoming Events: Curious" FOWNC Newsletter, The Friends of West Norwood Cemetery, London, No. 74, May 2012, p. 15
GILSON, MIKE. "Ardglass tower crafted in sugar", Belfast Telegraph, Monday 2 April 2012
FLEMING, JOANNE. "Putting sweetness into Isabella's Tower", Down Recorder, Downpatrick, Northern Ireland, Wednesday 28 March 2012, p. 3
DAVIDSON, JENNI. "Interplanetary Revolution at the Golden Thread Gallery in Belfast" , Culture24, Brighton, England, 20 March 2012
MacLEOD, SIAN. "Global Converstaions: More Passion in No. 10", Foreign and Commonwealth Office, Prague, Czech Republic, 2 March 2012
GALLAGHER, TONY. "Pictures of the Day", The Daily Telegraph, London, Tuesday 28 February 2012
FLYNN, TOM. "London Eye: February 2012", Auction Central News, New York, Tuesday 28 February 2012
THORPE, VANESSA. "No. 10 plays its part in sparking revival of British craft and design", The Observer, London, Sunday 26 February 2012, p. 25
OLIVER, SIMON. "Sugar cube Number 10 on display in Downing Street", Culture.gov.uk, London, Friday 24 February 2012
BLACKBURN, JANICE. "Video interview on Craft and Design at Number 10", Department for Culture, Media and Sport London, 24 February 2012 [2 minutes, 57 seconds]
HIGGINS, JOHN. "Art Review: Interplanetary Revolution", Culture Northern Ireland, Belfast, 23 February 2012

SAVAGE, JOANNE. "Sugar artist impresses at Downing Street", News Letter, Belfast, Friday 17 February 2012, p. 21
McDOWELL, HELEN. "Sugar makes life sweet at Number 10", County Down Spectator, Northern Ireland, Thursday 16 February 2012, p. 21
DAVIDSON, JENNI. "Sweetness and light: Belfast artist's sugar sculpture goes on display at 10 Downing Street", Culture24, Brighton, England, 15 February 2012
POOLE, AMANDA. "Downing Sweet", Daily Mirror, Belfast, Wednesday 15 February 2012, p. 21
RAINEY, MARK. "A sugar cube sculpture of the world's most famous doorway", News Letter, Belfast, Wednesday 15 February 2012, p. 8
DARBY, ANGELA. "A Return to Making-Strange?" Aesthetica Magazine [online], York, England, Wednesday 15 February 2012
COLHOUN, PATRICK. "A month in the art world", Ulster Life, Belfast, issue 30, February 2012, p. 66
MEENEHAN, NUALA. "All About Perception", Ulster Tatler, Belfast, February 2012, p. 12
NELSON, FRASER. "Politics: Portrait of the Week", The Spectator, London, 21 January 2012, p. 8, ISSN 0038-6952
AINSWORTH, PAUL. "Another sweet gig for sugar sculptor", South Belfast News, Northern Ireland, Saturday 21 January 2012, p. 3
LEUNG, DANIEL. "Morning Rewind", Takeover Radio 103.2FM, Leicester, England, Saturday 21 January 2012, radio interview at 9:00am GMT
RAINEY, MARK. "Sugar cube artist knocking on the door of sweet success", News Letter, Belfast, Friday 20 January 2012, p. 6
FLEMING, ALISON. "Brendan Jamison sculpts Number 10 Downing Street in sugar cubes", UTV News, Belfast, Thursday 19 January 2012, television broadcast at 1:55pm GMT
McDOWELL, HELEN. "Road to Number 10 paved with sugar for artist Brendan", County Down Spectator, Northern Ireland, Thursday 19 January 2012, p. 5
COBURN, SARAH. "Belfast Sugar Artist Exhibits at 10 Downing Street", Arts Council of Northern Ireland [online] Belfast, 18 January 2012
O'BRIEN, MAURA. "Brendan Jamison carves 10 Downing Street in sugar", ITV DAYBREAK Northern Ireland News Belfast, Wednesday 18 January 2012, broadcast at 6:12am, 7:12am and 8:12am GMT
CULL, RICHARD. "Video: Artist sculpts iconic Number 10 door", Belfast Telegraph [online] Belfast, Wednesday 18 January 2012
CARVILLE, AUDREY. "Evening Extra", BBC Radio Ulster Belfast, Monday 16 January 2012, live radio interview at 5:30pm GMT
LUCAS, GAVIN. "Books: A Feast for the Eyes", Creative Review [online] London, 16 January 2012
MENENDEZ, JAMES. "BBC News Hour", BBC World Service, London, 15 January 2012, broadcast at 9-10pm GMT
McCANN, NUALA. "Artist's Downing Street sculpture fashioned from 5,117 cubes", BBC NEWS, Sunday 15 January 2012
MALLIE, EAMONN. "Meet the man consuming a ton of sugar a year", Belfast, EamonnMallie.com, Belfast, 15 January 2012
DAVIDSON, JENNI. "Things to see in Northern Ireland", Culture24, Brighton, England, 5 January 2012
DARBY, ANGELA. "Contemporary Art in Northern Ireland, Parliament Buildings, Stormont", Aesthetica Magazine [online], York, England, Friday 30 December 2011
POOLE, AMANDA. "Artist's unforgettable entrance to No. 10" Belfast Telegraph, Monday 26 December 2011, p. 13
RUTHERFORD, FIONA. "Hang-on! Art exhibition proves a hit at Stormont", Community Telegraph (South Belfast edition) Northern Ireland, Thursday 15 December 2011, p 10
FLOWERS, PAUL. "Wool Helicopter lands at Stormont", Extra, published by County Down Spectator, Northern Ireland, December 2011, p 8
COLHOUN, PATRICK. "A month in the art world", Ulster Life, Belfast, issue 28, December 2011, p 60
HEARTY, MARTIN. "Pushing the Envelope", Newry Democrat, Northern Ireland, Tuesday 29 November 2011, p 26
LENAGHAN, KIM. "Arts Council of Northern Ireland Collection at Parliament Buildings, Belfast", Arts Extra, BBC Radio Ulster, Belfast, Friday 25 November 2011, radio broadcast at 6:30pm
McDOWELL, HELEN. "Wool Helicopter lands at Stormont", County Down Spectator, Northern Ireland, Thursday 24 November 2011, p 24
QUIGLEY, ALICE. "ArtTank: Fresh", Art Paper, Belfast, issue 1, p 30
MALLET, MARK. "The Arts Council of Northern Ireland's collection at Parliament Buildings", UTV News, Belfast, Monday 21 November 2011, television broadcast at 10:30pm
FLOWERS, PAUL. "Sugar Artist Invited to Number 10", Extra, published by County Down Spectator, Northern Ireland, November 2011, p 43
AINSWORTH, PAUL. "ArtTank rolls back onto arts scene after six months closure", South Belfast News, Northern Ireland, Saturday 12 November 2011, p 20
LITTLE, GRAHAM. and SALLEY, JOANNE. Out of the Blue, BBC One Northern Ireland, Monday 7 November 2011, live television broadcast at 7:30pm
CROWN, RYAN. "Carrie Neely Contemporary Art presents FRESH at ArtTank", City7 Belfast, Northern Ireland, November 2011, p 52
MALCOLM, BOB. "Fresh look at art in ArtTank re-launch", Community Telegraph (South Belfast edition) Northern Ireland, Thursday 3 November 2011, p 8
McDOWELL, HELEN. "Sugar Artist Invited to Number 10", County Down Spectator, Northern Ireland, Thursday 3 November 2011, p 19
COLHOUN, PATRICK. "A month in the art world", Ulster Life, Belfast, issue 26, September 2011, p 52
FLOWERS, PAUL. "Putting Art into Circulation", County Down Spectator, Northern Ireland, Thursday 15 September 2011, p 2
MALCOLM, BOB. "News: Sugar, No Spice" Community Telegraph (North Down & Ards edtion) Belfast, Wednesday 14 September 2011, p 6
FLOWERS, PAUL. "NEWS: Bangor sculptor Brendan Jamison joins Art on the Seafront", County Down Spectator, Northern Ireland, Thursday 8 September 2011, p 17
SANDERSON, RUTH. and MUIR, MARIE-LOUISE. "Sugar Cube Town Hall" Arts Extra, BBC Radio Ulster, Belfast, Monday 5 September 2011, 6:30 pm
BLEAKLEY, LAURA. "Bangor Castle Recreated in Sugar Cubes" BBC NEWS, Monday 5 September 2011
MORGAN, MELISSA. "Discover late night gems in North Down", County Down Spectator, Northern Ireland, Thursday 1 September 2011, Section Two, p 12
CROZIER, MIRIAM. "Art on the Seafront featuring visual artist/sculptor Brendan Jamison", North Down Arts, North Down Borough Council, Northen Ireland, September-December 2011, p 3
LUKE, BEN. "Art away days: venturing out of the capital' London Evening Standard, 25 August 2011
FLOWERS, PAUL. "News: Bangor is sweet thanks to cube artist Jamison", County Down Spectator, Northern Ireland, Thursday 25 August 2011, p 12
VICKERS, ANNE. "Sculptor Brendan Jamison at Eastbourne's Towner Contemporary Art Museum" Sussex Breakfast, BBC Radio Sussex, England, live interview at 8:53am, 25 August 2011
POOLE, AMANDA. "One lump or 250,000? Cubist masterpieces from the artist who sculpts with sugar" Belfast Telegraph, Wednesday 24 August 2011, p 3
MORGAN, MELISSA. "Life is Sweet!", County Down Spectator, Northern Ireland, Thursday 18 August 2011, Section Two, p 12
CRIVELLO, SONIA. "Exhibition Review: John Piper and Compulsive, Obsessive, Repetitive: Towner, Eastbourne", Posterous, London, Four Square Fine Arts, 28 July 2011
MOORE, SANNA. Compulsive, Obsessive, Repetitive Eastbourne, England, Towner Contemporary Art Museum, 2011
LLOYD, FRANCES. "Contemporary British Sculpture", Towner Times, Friends of Towner Newsletter, Eastbourne Borough Council, England, Summer 2011, p 14
DOYLE, SINEAD. "News: Literature and Art Cubed",GO, Belfast, Summer 2011, p 12
BATTERSBY, MATILDA. "Features: Compulsive, Obsessive, Repetitive", The Independent online, London, Thursday 21 July 2011
RUSBRIDGER, ALAN "The Guide: Pick of the Week: Towner Museum, Eastbourne", The Guardian, London, Saturday 16 July 2011, p 35
RIDLEY, KEITH. " Sugar cube tower at Towner took three years to build..." Eastbourne Herald, England, Saturday 9 July 2011
MOHAN, DOMINIC. "Cubist Art", The Sun, London, Saturday 2 July 2011, p 41
COLHOUN, PATRICK. "Contemporary Artist", Ulster Life, Belfast, July/August 2011, p
GIBSON, ROBIN. "Compulsive, Obsessive, Repetitive at Towner Museum, Eastbourne" BBC News: South East Today, England, Television broadcast at 8:30pm, Friday 1 July 2011
MALLIE, EAMONN. "Sweet structures born out of cubes would make your mouth water", Belfast, The Mallie File, Belfast, 1 July 2011
RAJABALEE, SARAH. "Compulsive, Obsessive, Repetitive: Interview with Brendan Jamison", Cultural Quarterly, Eastbourne, England, 27 June 2011
RAINEY, MARK. "Iconic Ulster Tower is Sweetly Recreated", News Letter, Belfast, Monday 27 June 2011, p 3
SAVAGE, JOHN. "Civic Dinner for Renowned Bangor-born sculptor Brendan Jamison", The Newtownards Chronicle, Northern Ireland, 23 June 2011, Section Two, p 11
PRENTICE, GAIL. "Highlights: Sugar Coated Art", North Down Matters, North Down Borough Council, Northen Ireland, Summer 2011, p 3
MOORE, TAMMY. "Features: Visual Arts: Literature Inspires at the Dickon Hall Gallery", Culture Northern Ireland, Belfast , 22 June 2011
ALLEN. IAN. "Refined work of art In An Old Book", South Belfast News, Belfast, Saturday 18 June 2011, p 18
PRENTICE, GAIL. "Art on the Seafront featuring sculptor Brendan Jamison", North Down Arts, North Down Borough Council, Northern Ireland, June-September 2011, p 3
FLOWERS, PAUL. "Local Artist Creates a Sweet Sensation", County Down Spectator, Thursday 2 June 2011, p 15
McCANN, MIKE. War on Want NI's 50th Anniversary ArtAid Auction, Belfast, Royal Ulster Academy of Arts, May 2011, p 44
HASTINGS, HOWARD. Art in the Garden, Belfast, Hastings Hotels, 2011, ISBN 978-1-906872-02-1, pp 20-21
ROBINSON-LYTTLE, JUDITH. "Art Scene: The world of Carrie Neely Contemporary Art", Northern Ireland Homes & Lifestyle, Belfast, May/June 2011, issue 10, vol. 5, p. 77
HARRON, PAUL. "Collector's Cabinet at the Crescent", Ulster Tatler, Belfast, March 2011, pp 132 & 133
McCAULEY, CIARAN. "Visual Arts Review: London Art Fair", Culture Northern Ireland, Belfast, 27 January 2011
WHITBREAD, IAN. "Young Times: Sugar Cubes", The Times - T2 supplement, London, Tuesday 18 January 2011, p 21
BURTON, JONATHAN. LONDON ART FAIR: Modern British & Contemporary Art, London, 2011, p 12 & p 75
ALLEN, IAN. "Sugar Artist Gets Dug Into Wax Work", South Belfast News, Belfast, Saturday 15 January 2011, p 3
POOLE, AMANDA. "The Art Exhibition With Youth on its Side", Belfast Telegraph, City edition, Thursday 16 December 2010, p 25
ROWNEY, DAVID. "Make it for Real: Brendan Jamison - Sculptor", BBC BLAST, Belfast, 27 October 2010
BAGNER, ALEX. "Small Show, Huge Talent: Sotheby's, London", WALLPAPER*, London, Tuesday 26 October 2010
ALLEN. IAN. "Tate and Style", South Belfast News, Belfast, Saturday 4 September 2010, p 19
"VISION: Practice News: Models of Tate Modern and NEO Bankside made entirely from sugar cubes", Building Innovations, London, Summer/Autumn, 2010, p 10
ALLEN. IAN. "Life is sweet for sugar cube artist", South Belfast News, Belfast, Saturday 14 August 2010, p 3
DOYLE, SINEAD. "News: Sweet Deal for Belfast Artist", GO Belfast Magazine, July/August 2010, p6
SINGH, CHARAN. "NEO Bankside: Sugar sculpture talk by Brendan Jamison", StickyWorld, Slider Studio, London, video interview, 1 minute: 14 seconds, 8 July 2010
SINGH, CHARAN. "NEO Bankside: Introduction by Nicholas Gray", StickyWorld, Slider Studio, London, video interview, 3 minutes: 52 seconds, 8 July 2010
SPRING, MARTIN. "BUILDINGS: Architecture News: Sculptor recreates Tate Modern out of sugar cubes", Building .co.uk, London, 14 June 2010
LAVERNE, LAUREN. "London Festival of Architecture 2010", GRAZIA, London, 5 July 2010, p 110
FREEBORN, ROSALIND. "NEO Bankside Sweet Success", CAMRON, Monday 5 July 2010
LEDERMAN, SIMON. & GOOD, JO. "Saturday Breakfast: Brendan Jamison Sugar Cube Tate Modern and NEO Bankside", BBC Radio London, live broadcast interview, 8:27am, Saturday 3 July 2010
HAMMOND, MICHAEL. "Editorial: London Festival of Architecture: Sugar coated design", World Architecture News, London, Friday 02 July 2010
O'REILLY, SARA. "Critics' Choice: Sugar Cube Sculpture Workshop", Time Out: London, 1 July 2010, p 34
ATTEWILL, FRED. "Sculptor Brendan Jamison's model of the Tate Modern at the NEO Bankside Pavilion in London", METRO, London, Wednesday 30 June 2010, p 27
GETTY, SARAH. "NEWS: Cubism: sculptor Brendan Jamison", London Evening Standard, Tuesday 29 June 2010, p 2
MOORE, TAMMY. "Brendan Jamison: 71908 things to do with a ton of sugar and a commission for the London Festival of Architecture", Culture Northern Ireland, Belfast, 24 June 2010
RILEY, PAUL. "Sugar Cube Tate Modern & Neo Bankside", GMTV - Regional News for Northern Ireland, UK television broadcast, 6:41am, Monday 21 June 2010
McCANN, NUALA. "Tate & Smile: artist sculpts iconic building in sugar", BBC NEWS, Friday 18 June 2010
HENRY, LESLEY-ANNE. "The Sugar Cubist: Brendan Jamison", Belfast Telegraph, City edition, Friday 18 June 2010, p 24
RAINEY, MARK. "Sugar Sculptor Tastes a Towering Success", News Letter, Belfast, Friday 18 June 2010, p 3
GLANCEY, JONATHAN. "Features: Best of the London Festival of Architecture", The Guardian, London, Wednesday 16 June 2010
GEERE, DUNCAN. "Culture: Tate Modern Rebuilt Using 70,000 cubes", Wired, London, 4 June 2010
BATTERSBY, MATILDA. "Art in the best possible taste - and flavour", The Independent online, London, Tuesday 18 May 2010
COULTER, RIANN. & MAGUIRE, DONAL. Material Worlds: Contemporary Sculpture from Ireland and the UK, Banbridge, F.E. McWilliam Gallery and Studio, 2010
MOORE, SANNA. "Selected: Open Frequency - New Contemporary Art: Brendan Jamison", AXIS online, Leeds, 18 January 2010
HILL, IAN. "A Whiter Shade of Pale: Naughton Gallery", Ulster Tatler, Belfast , December 2009, p 161
HOCKING, BREE. "White Christmas: a sugar cube fireplace in the Naughton Gallery", Culture Northern Ireland online, Belfast , 1 December 2009
GIBB, BILL. "Why this sculptor's not so keen on having tea breaks", The Weekly News, Glasgow, 27 December 2008, p. 13
MOULTON, EMILY. "One Lump or a Thousand?", Belfast Telegraph, am edition, Tuesday 11 November 2008, p. 3
HARDING, JAMES. "Artist's Sugar Cube Scale Model takes 11,000 lumps", The Times, Monday 10 November 2008, p. 18
GROGAN, MILLISA. "Sugar Walk by Brendan Jamison", Channel 5 News, London, 7 O'Clock broadcast, 10 Nov 2008
HAMMOND, MICHAEL. "Sweet…sugar cube model, Belfast, Ireland", World Architecture News, London, 10 November 2008
NICOL, GILLIAN. "Irish Uplift", a-n Magazine, Newcastle, England, May 2008, p. 20
RUSSELL, CHRISSIE. "Brendan Jamison's JCB Bucket Series", Belfast Telegraph, am edition, 29 February 2008, p. 18
McDONOUGH, ROISIN. Arts Council of Northern Ireland Annual Review 07:08, front cover and p. 11
HUTCHINSON, PAUL. "Short Film Profile: Brendan Jamison", Culture Northern Ireland, Belfast , Summer 2007
HARPER, ROYCE. "Visual Artist Interview: Brendan Jamison", The Artery>, edition 93, Belfast, Northern Visions Television, 5pm Broadcast, Friday 9th March 2007 on NVTV
GRAHAM, RUTH. Plan X, Belfast, Golden Thread Gallery, 2006, pp. 26-31
WELCH. ROBERT. Masters Twenty Five Years On, Belfast, Ormeau Baths Gallery, 2005, pp. 64, 185 & 201
HILL, IAN. "Royal Ulster Academy of Arts", Belfast Telegraph, city edition, Thursday 22 September 2005, p. 15
MUIR, MARIE-LOUSIE. "Artopoly at OMAC" Arts Extra, BBC Radio Ulster, Belfast, Tuesday 30th August 2005, 6:30 pm
HILL, IAN. "Art Proves Ideal for the Board", Belfast Telegraph, city edition, Monday 22 August 2005, p. 8
GRAHAM, RUTH. Flaxart Studios, Belfast, Flaxart, 2005, pp. 16 - 17
"End of Year Shows", Ulster Tatler Interiors, Belfast, Issue 7, Autumn 2004, p. 30
BURNS, ALEX. "School of Art and Design", Perspective, Belfast, Royal Society of Ulster Architects, July/August 2004, Vol. 13 No. 4, p 72, ISSN 0967-217601
SVERAKOVA, SLAVKA. "Open Ended"- MFA 04, Belfast, University of Ulster, 2004, pp. 24-27
BURNS, ALEX. "School of Art and Design", Perspective, Belfast, Royal Society of Ulster Architects, September/October 2002, Vol. 11 No. 5, p 59, ISSN 0967-217601