LATEST AWARD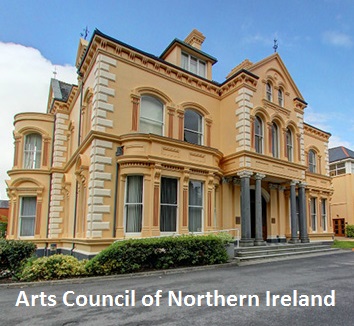 January 2014: Brendan Jamison was awarded an American travel grant from the Arts Council of Northern Ireland, the 8th award from the region's premier funding body. __________________________
LATEST
COMMISSION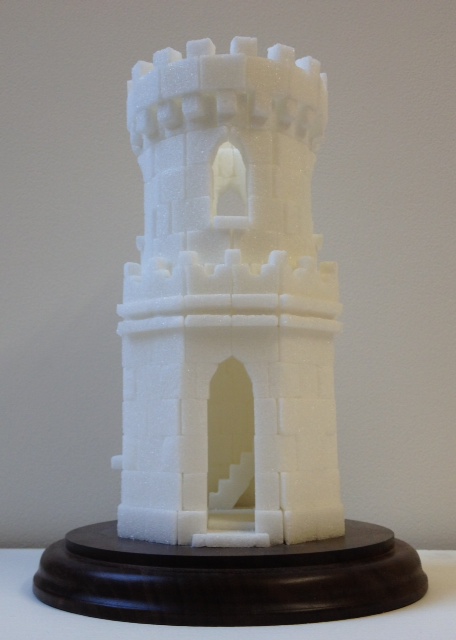 Isabella's Tower
__________________________
COLLECTIONS
Jamison's art is housed in significant collections across the globe:
MoMA, A Book About Death project, Museum of Modern Art, New York, USA
John Erickson Museum of Art, Florida, USA
California State University, USA
Himmat, New Delhi, India
Art:Screen, Sweden
Creative Crossover China, Beijing
Grosvenor, London
Native Land, London
Cyrill Sweett, London
The Arts Council of Northern Ireland, Belfast
University of Ulster print-making collection, Belfast
Fitzrovia Group, Belfast
North Down Borough Council, Bangor, N. Ireland
__________________________
SOCIAL MEDIA UPDATES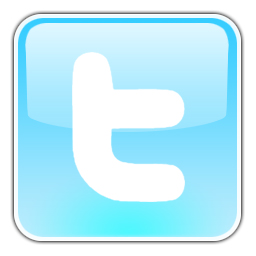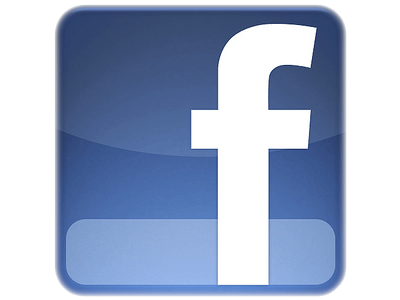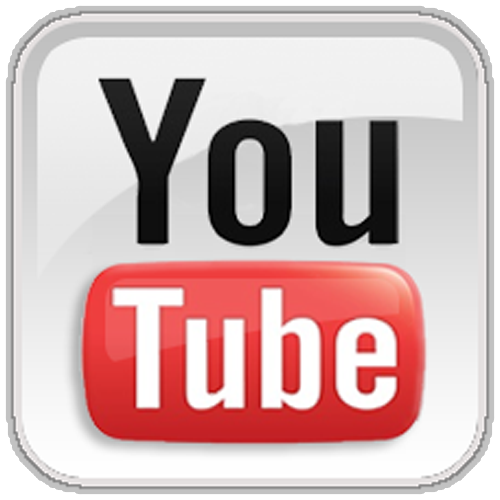 __________________________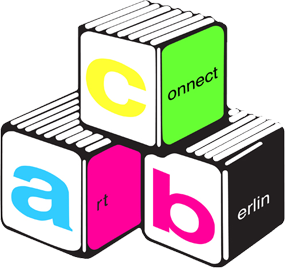 NEWS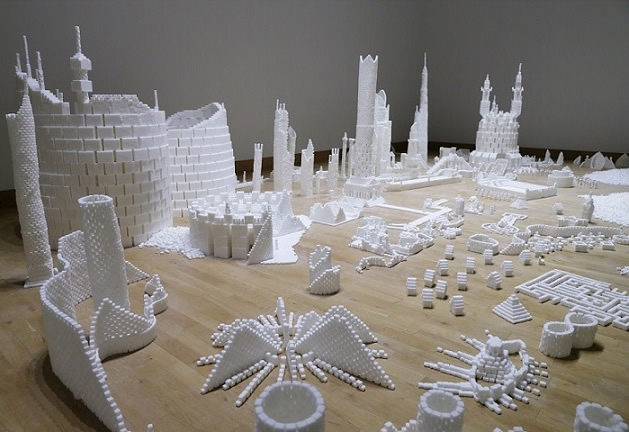 NEW YORK SUGAR METROPOLIS: the exhibition will open in Sugar Hill on Thursday 5 June 2014. Image above from SUGAR METROPOLIS at the Royal Ulster Academy, Ulster Museum, Belfast, January 2014. Photography © Tony Corey for Jamison Sculpture Studio
JUNE - AUGUST 2014
SUGAR METROPOLIS, HARLEM, NEW YORK
'New York Sugar Metropolis' is a giant collaborative project devised by international sculptors Brendan Jamison and Mark Revels who are donating their time and travel costs to realise this community-engagement exhibition at NO LONGER EMPTY in the Sugar Hill district of Harlem. Working with a team of professional artists and volunteers, it will be exhibited from June to August 2014 on the ground floor of a new multi-purpose Broadway Housing development that includes a 'Sugar Hill Children's Museum of Art & Storytelling', a childcare centre, a roof-top community garden and new affordable apartments (targeting those who are homeless, on low-income or with mental and physical disabilities). Location: Sugar Hill: 404-414 West 155th Street, located on the corner of St. Nicholas Avenue in Harlem, New York City.
HISTORY OF SUGAR METROPOLIS
Official trailer for Sugar Metropolis [created by Design Ethos for the RUA]
The 'Sugar Metropolis' project began in October 2013 as a giant collaborative project devised for the Royal Ulster Academy (RUA) by sculptor Brendan Jamison. Every visitor to the Ulster Museum was invited to participate in the creation of this large-scale sugar cube sculpture installation, enclosed within its own room as part of the RUA Annual Exhibition. Featuring half a million cubes, Sugar Metropolis was generously sponsored by KPMG, Arts & Business N.I. and Belfast City Council. Jamison outlined how "this special project celebrated the power of collaboration in art, unlocking the potential of thousands of minds working together in the realisation of an artwork beyond any one person's singular vision." Sugar Metropolis opened to the public on Friday 18 October 2013, with participation continuing until Sunday 17 November. With visitors coming to the Ulster Museum from all over the world, over 5,000 people contributed to the building of the sculpture. The completed Sugar Metropolis was on display until Sunday 5 January 2014 and received over 50,000 visitors. For further information please CLICK HERE
_________________________________________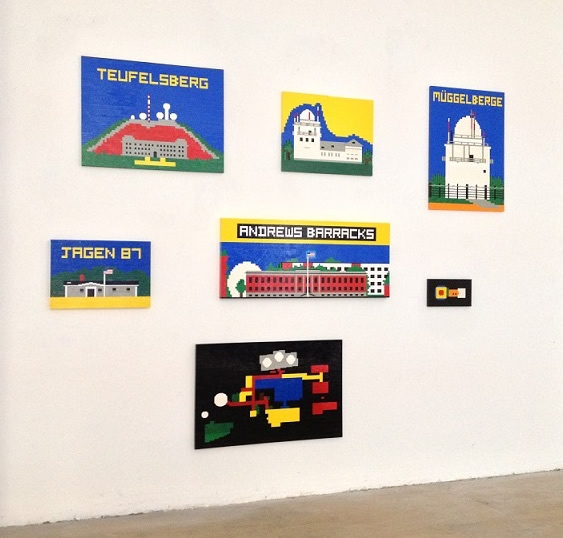 January 2014: Brendan Jamison's plastic block artworks in the INTELLIGENCE GATHERING exhibition at PS Squared Gallery. Photography © Jamison Sculpture Studio
SEPTMBER 2014
GERMANY: TEUFELSBERG FIELD STATION BERLIN
Culminating in September 2014, Brendan Jamison is currently working on a 2 year research project on Field Station Berlin, a Cold War American spy station built on Teufelsberg, an artificial hill in the Grunewald forest. The core of the research features 'intelligence reports' that Jamison has created through detailed analysis of the spy station with regular field trips to the site and extensive interviews with former intelligence operatives. Phase 1 culminated in a September 2013 exhibition at the WerkStadt Gallery, Berlin. Phase 2 was presented at PS Squared in Belfast during January 2014. For further information please CLICK HERE
_________________________________________
TURNER PRIZE 2013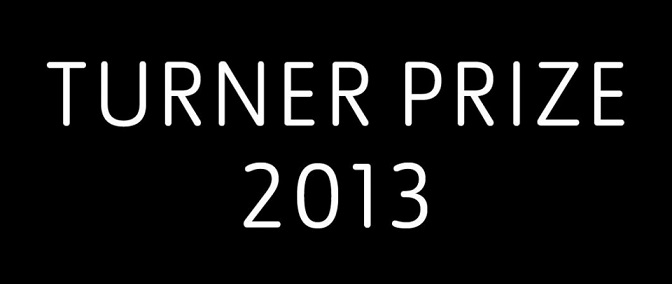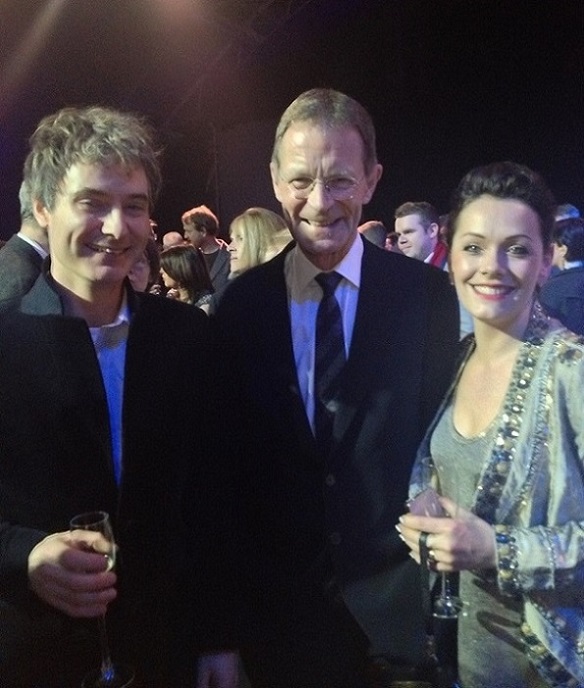 Brendan Jamison, Nicholas Serota and Carrie Neely. Photography © Christine Trueman
MONDAY 2 DECEMBER 2013
TURNER PRIZE AWARD NIGHT
Brendan Jamison with Sir Nicholas Serota, Director of Tate, at the Turner Prize award ceremony in Derry/Londonderry on Monday 2 December 2013. "It was wonderful chatting to Nicholas about the recent Henry Tate Mausoleum project, an intricate sugar cube carving installed in London's West Norwood Cemetery as part of the 'Curious' sculpture trail..." The Turner Prize exhibition continues at Ebrington Barracks until Sunday 5 January 2014. For images from the awards cermony please CLICK HERE
_________________________________
1 DECEMBER 2013
AMERICA: 8 PAGE INTERVIEW IN SCULPTURE MAGAZINE
Published by the International Sculpture Center, New Jersey
Imagination in Hyper-Drive
A conversation with Brendan Jamison. By Brian McAvera
It's rare for Irish sculptors, particularly those from Northern Ireland, to have a high profile by the time they are in their early 30s, but Brendan Jamison, seemingly without effort, has propelled himself into the limelight and is unlikely to be dislodged in the near future. I say "seemingly" because Jamison makes everything look easy, which is, of course, the mark of the true professional. In fact, he is a meticulously hard worker and an unusually gifted artist who uses non-traditional sculptural materials. Over the past decade, he has shown across three continents, and he has a "nose" for the high profile, such as his sugar-cube sculptures of the Tate Gallery and No. 10 Downing Street (exhibited at that building). Jamison is quirky and shrewd - one of those rare sculptors whose work has a quiet sense of humor. He has also, unlike so many Irish male sculptors, managed to avoid the trap of an insistently phallic machismo. Jamison integrates his male and female selves. Watching his sculptural mutations is one of the pleasures of a critic's life.
To view the entire 8 page feature please CLICK HERE
_________________________________________
A DECADE OF CONSTRUCTION
10 YEARS OF JAMISON SCULPTURE STUDIO
Every year features at least 5 exciting projects, but we've edited it down to just one sculpture/installation per year to represent a slice of the action over the past decade.....
_______
2013
_______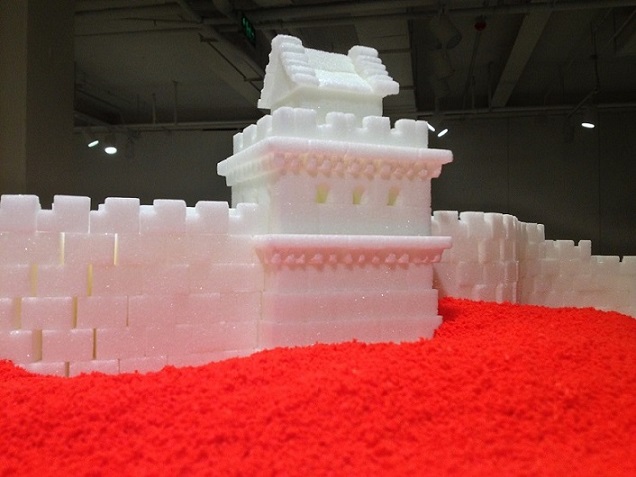 March 2013
CHINA: 3 BEIJING EXHIBITIONS
During the month of March 2013, artist Brendan Jamison was in Beijing installing 3 exhibitions as part of China's annual Irish Wave festival, curated by Fion Gunn. A new series of sugar cube carvings on the theme of 'Walls and Borders' was on show at Creative Crossover China in the 798 Art District of Beijing. The three-part display comprised of the Great Wall of China, the Berlin Wall and the Belfast Peace Walls. Across the street in the NuoArt Gallery, an orange wax digger bucket was on display in 'A Tale of Two Cities' exhibition. For further information please CLICK HERE
_______
2012
_______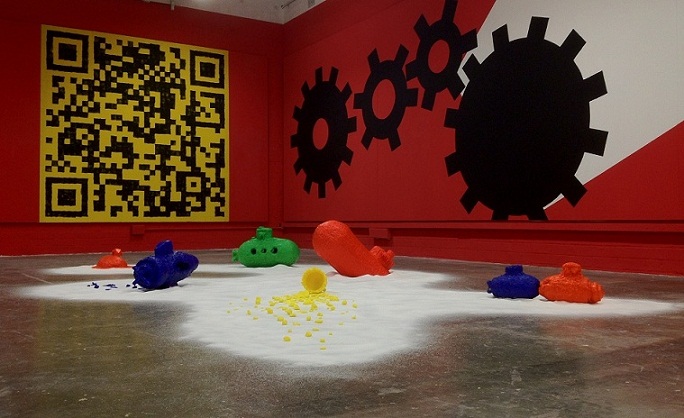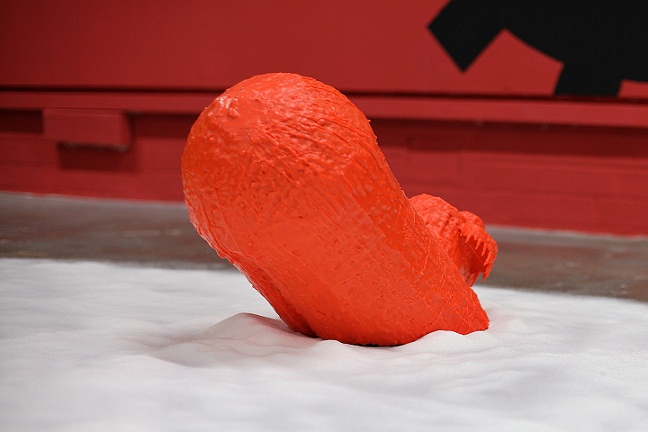 October 2013
London: Royal British Society of Sculptors
Belfast: Royal Ulster Academy of Arts
In October 2012, Brendan Jamison was elected to the Royal British Society of Sculptors (RBS) and the Royal Ulster Academy of Arts (RUA). Pictured above: SUBMARIINES at the 'Interplanetary Revolutions' exhibiiton in the Golden Thread Gallery, Belfast.
_______
2011
_______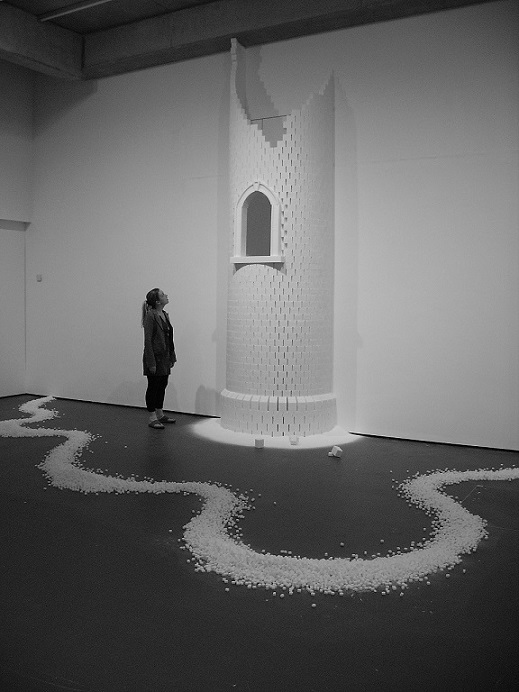 July 2011
ENGLAND: Towner Museum of Contemporary Art
EASTBOURNE TOWER (2008-2011) Brendan Jamison, sugar cubes. 500 x 700 x 800 cms, tower with river of sugar cubes. Installation at Towner Contemporary Art Museum, Eastbourne, England. Exhibition curated by Sanna Moore, 1 July to 18 September 2011.
_______
2010
_______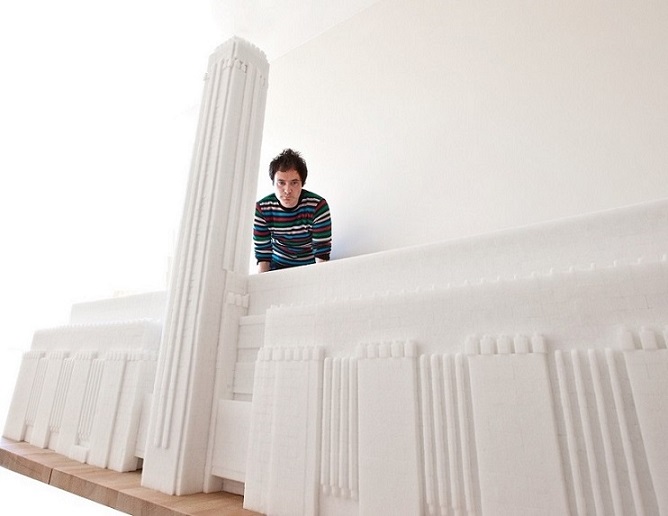 July 2010
London Festival of Architecture: Tate Modern and NEO Bankside in sugar cubes
Sugar cube sculpture models commissioned by Native Land & Grosvenor for the 2010 London Festival of Architecture at the NEO Bankside Pavilion on the Southbank, London. NEO Bankside is designed by world-renowned architects Rogers Stirk Harbour + Partners. The original bankside power station was designed by Giles Gilbert Scott. It was transfomed into Tate Modern by Herzog and DeMeuron and opened to the public in 2000. Pictured above: TATE MODERN (2010) Brendan Jamison, carved sugar cubes, 100 x 200 x 140 cms.
_______
2009
_______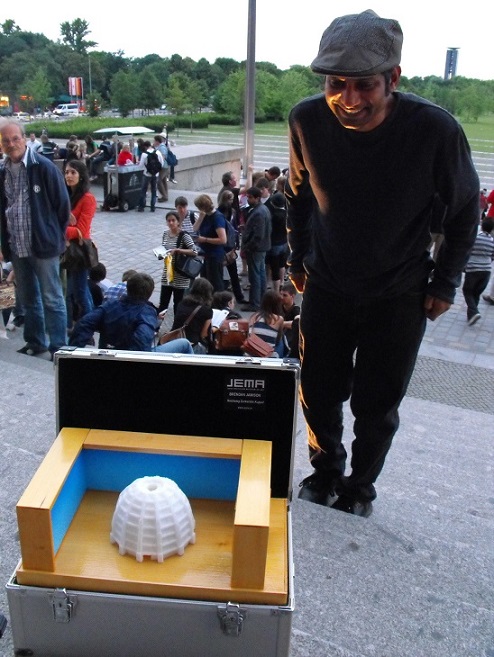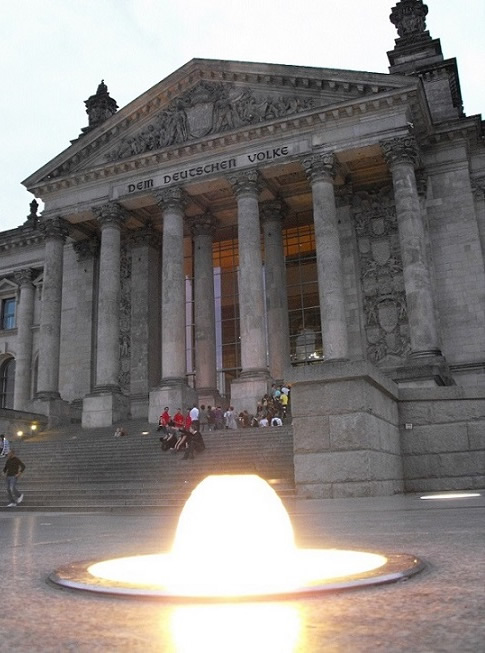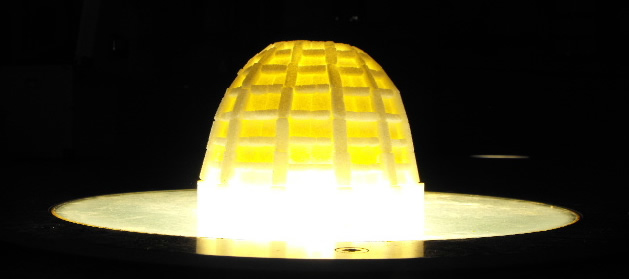 June 2009
BERLIN: JEMA at The Reichstag
In commemoration of the 10th anniversary of Norman Foster's dome that was added to The Reichstag back in 1999, the John Erickson Museum of Art (JEMA) invited Brendan Jamison to build a sugar-cube version of the glass and metal edifice. In homage to the iconic 1995 wrapping of The Reichstag (then domeless) by Christo and Jeanne-Claude, JEMA Director Sean Miller commissioned the production of a special wrapping fabric to cover the entire sugar sculpture and an unwrapping event took place at the front of The Reichstag. Several months later, JEMA travelled 'Reichstag Würfelzucker Kuppel' to the Samuel P. Harn Museum in Florida.
_______
2008
_______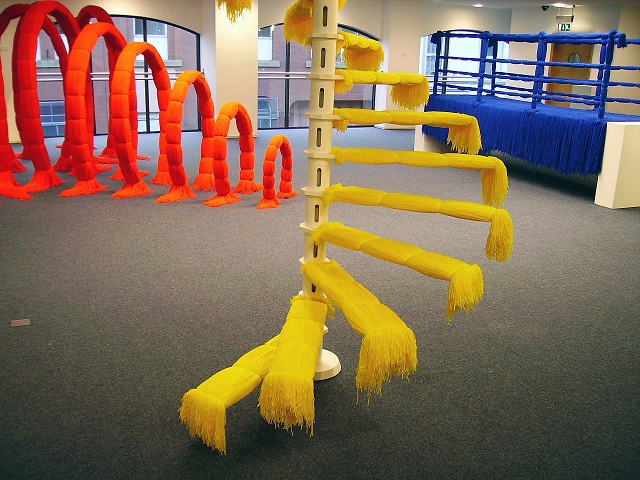 March 2008
N. IRELAND: Millennium Court Arts Centre, Portadown
Pictured above: IN-BETWEEN (2008) Brendan Jamison, wool over wood, installation at Millennium Court Arts Centre,Portadown, N. Ireland. RED TUNNEL: 212 x 500 x 600 cms. YELLOW SPIRAL STAIRCASE: 265 x 160 x 160 cms. BLUE BRIDGE: 180 x 392 x 120 cms.
_______
2007
_______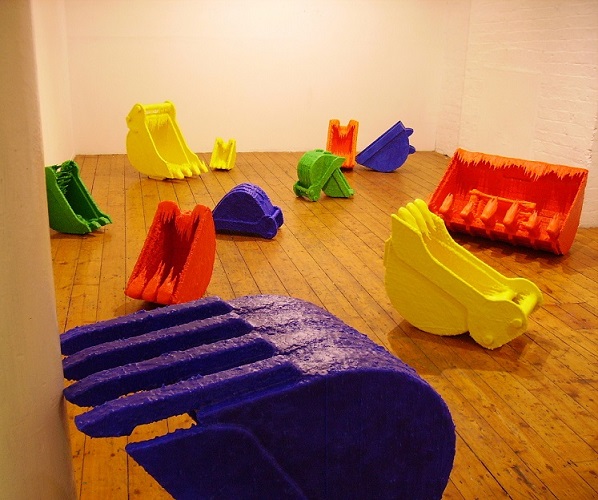 December 2007
BELFAST: Digger Bucket Series
Pictured above: detail of DIGGER BUCKET SERIES (2007-2008) Brendan Jamison, microcrystalline and paraffin wax over wood, 15 sculptures, dimensions ranging from 30 x 20 x 25 cms to 76 x 70 x 58 cms. Queen Street Studios Gallery, Belfast, Northern Ireland.
_______
2006
_______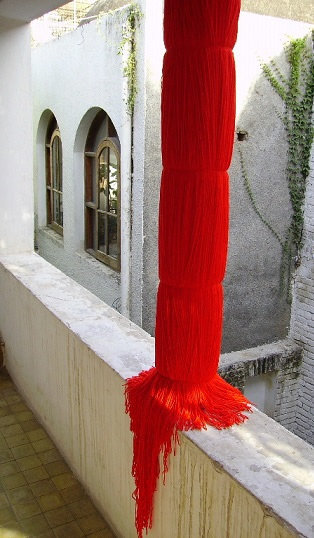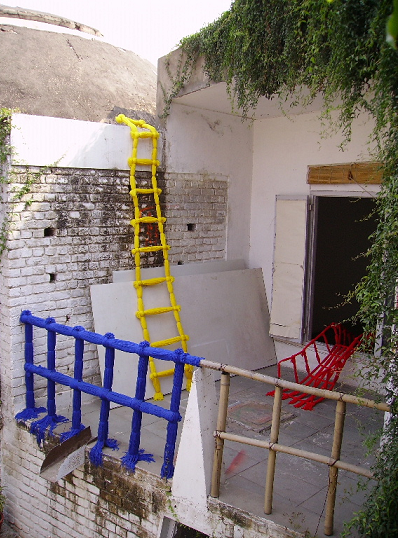 October 2006
INDIA: KHOJ, New Delhi
Pictured above: AN OTHER WORLD (2006) Brendan Jamison, Site-specific installation at KHOJ, New Delhi, India, red wool bridge, blue wool railing, yellow wool ladder and red wool column.
_______
2005
_______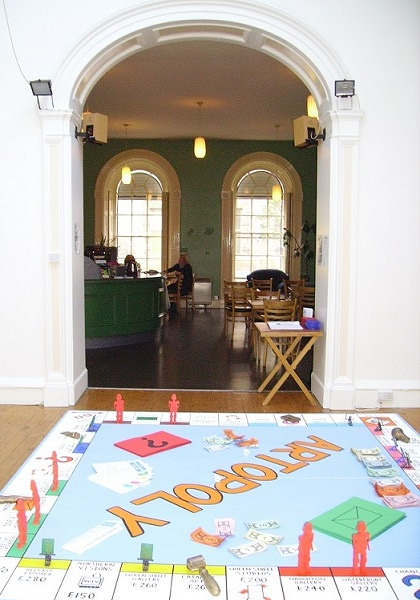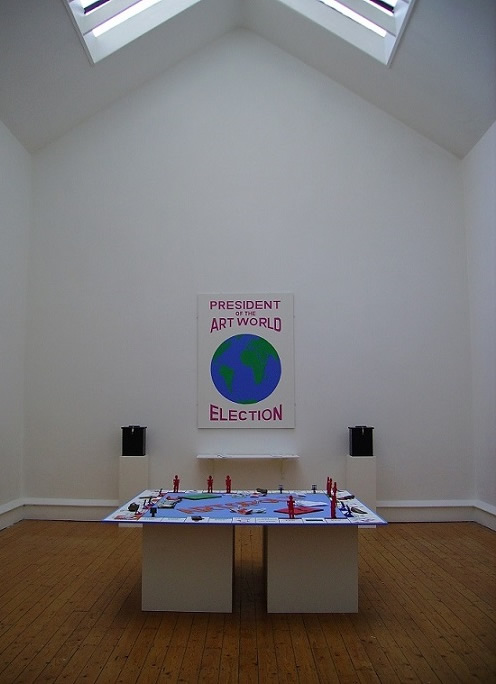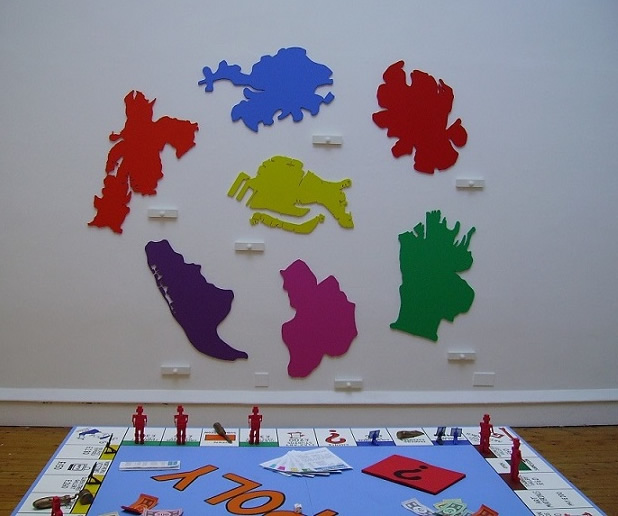 August 2005
BELFAST: Old Museum Arts Centre
In August 2005, Jamison held his first solo exhibition with a series of works focusing on the game-play involved in navigating the art scene, both locally and globally. The five works from this project encouraged the audience to engage directly with the exhibits and employ their own strategies to advance in the fabricated art world! Pictured avove on the wall: 'Guess the Biennale' and in the centre of the gallery 'Artopoly'. For further information CLICK HERE
_______
2004
_______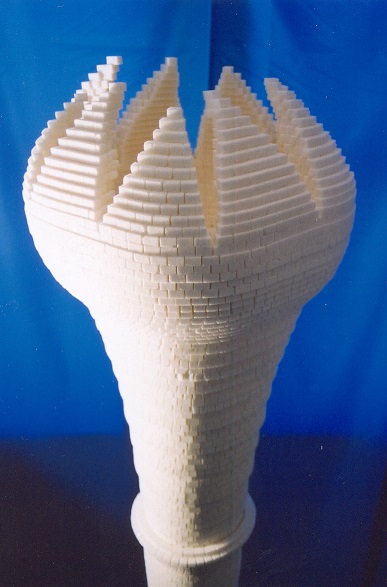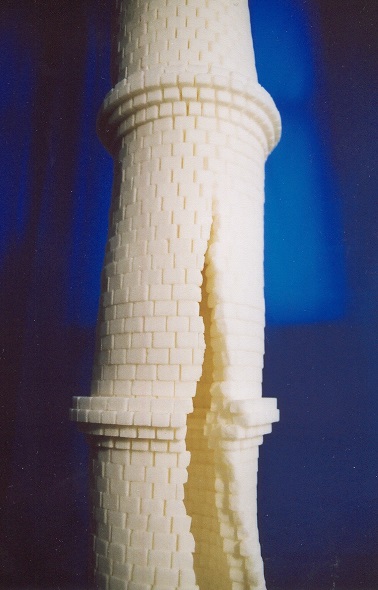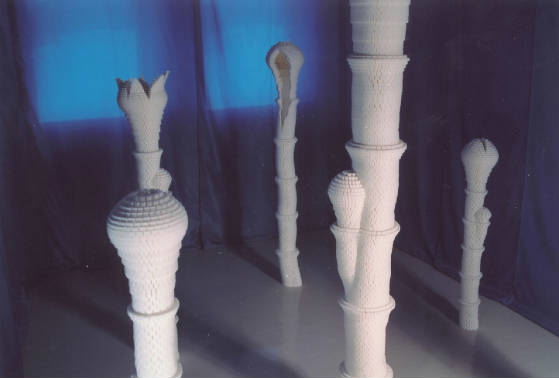 June 2004
BELFAST: Organic Architecture
Pictured above: detail images of IN-BETWEEN (2004) Brendan Jamison. Installation of 7 sugar cube sculptures with blue fabric, heights: 285 cms, 210 cms, 185cms, 180 cms, 150 cms, 120 cms and 95 cms. School of Art & Design, Univeristy of Ulster, Belfast.
3 CURRENT EXHIBITIONS OPEN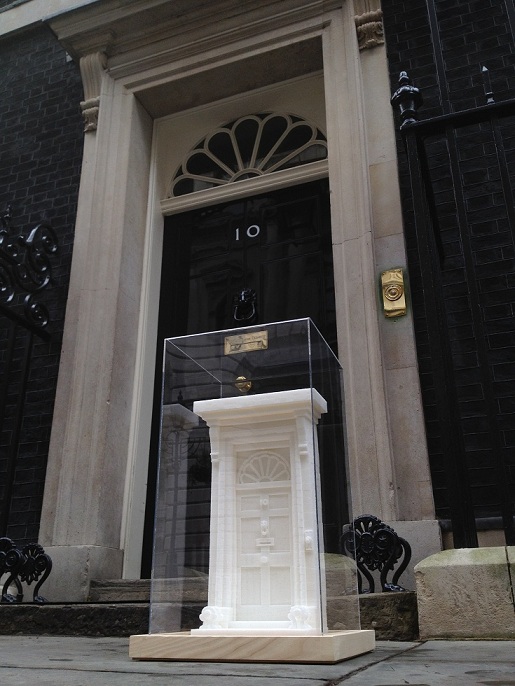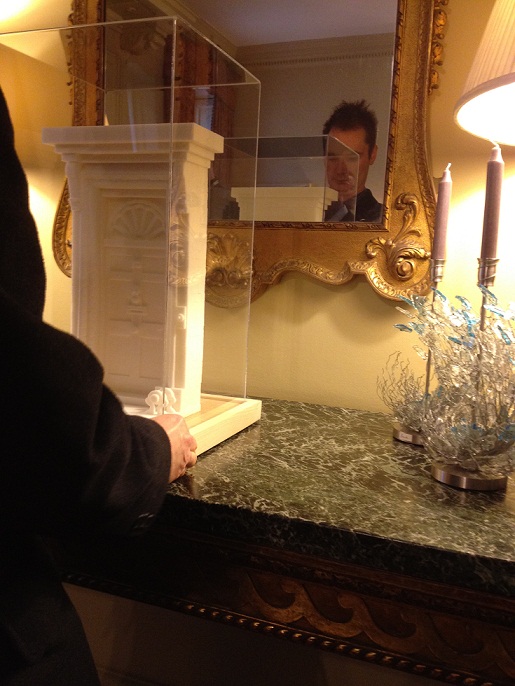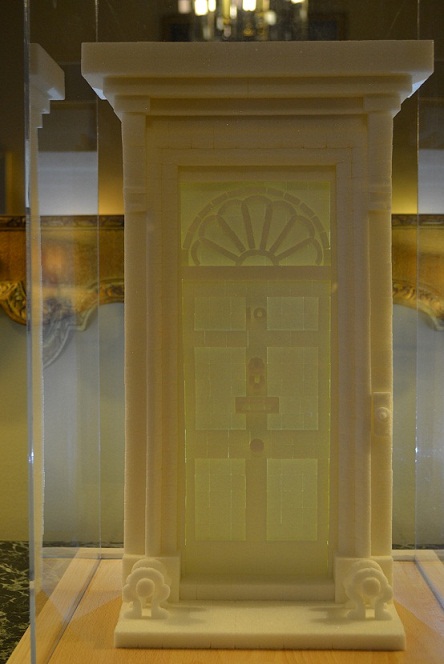 1. DOWNING STREET, LONDON
Brendan Jamison' s carved sugar cube sculpture of NUMBER 10 has been on display in the entrance hall of 10 Downing Street since February 2012. For exhibition images please CLICK HERE
SCULPTURE ON PERMANENT DISPLAY
_________________________________
2. SO FINE ART EDITIONS, DUBLIN
A sculpture of a wax digger bucket is on display in the NEW YEAR COLLECTIONS exhibition at SO Fine Art Editions, 10 South Anne Street, Dublin. The gallery is open from 11am to 5pm Monday to Saturday. ADMISSION FREE. Pictured above: BABY ORANGE DIGGER BUCKET [model O24THB] (2011) Brendan Jamison, microcrystalline and paraffin wax over wood, 22 x 15.5 cms 19 cms.
EXHIBITION CLOSING AT 5PM ON FRIDAY 25 APRIL 2014
_________________________________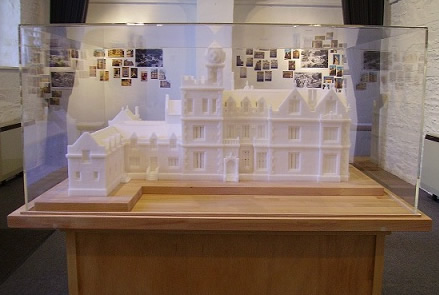 3. NORTH DOWN MUSEUM, N. IRELAND
BANGOR CASTLE TOWN HALL (2011) Brendan Jamison. A carved sugar cube sculpture commissioned by North Down Borough Council. On permanent display in North Down Museum, Bangor, Northern Ireland. Opening times: Tuesday to Saturday 10:00am to 4:30pm. Sunday 12:00pm to 4:30pm. ADMISSION FREE.
SCULPTURE ON PERMANENT DISPLAY
_________________________________
MEDIA COVERAGE
From America to China, Denmark to Singapore, over the past 12 months, Jamison's art practice has received over 100 pieces of media coverage across television, radio, newspaper and magazine articles.
CLICK HERE FOR REVIEWS/PUBLICATIONS ARCHIVE
_________________________________
HIGHLIGHTS:
10 YEARS OF REVIEWS
27 February 2014: Bloomberg TV, America (37 seconds)

December 2013. May 2011. April 2011. July/August 2009

18 September 2013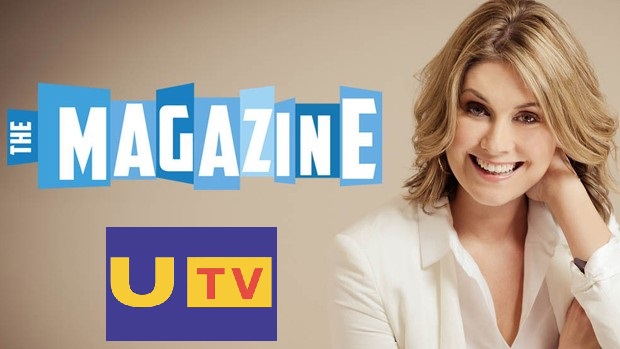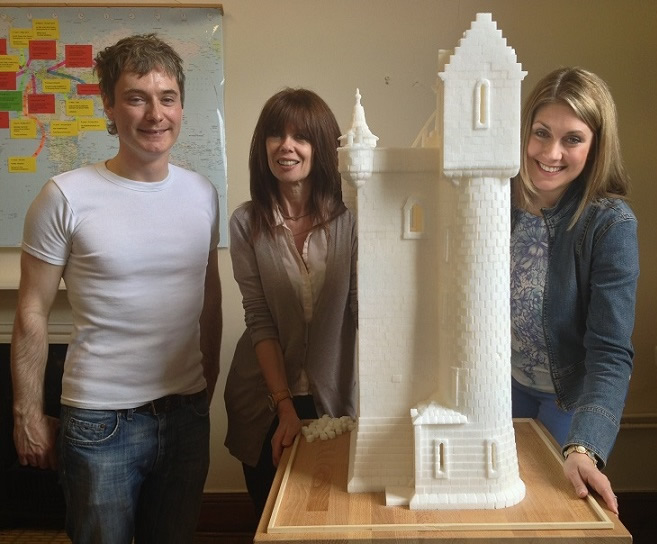 Northern Ireland: UTV: Sunday 12 May 2013,
UTV broadcasted an interview on 'The Magazine' show between Sarah Travers and sculptor Brendan Jamison at his Belfast sculpture studio. To view the short film and production photos please CLICK HERE
ITV DAYBREAK NEWS: 12 June 2012
UTV NEWS, 19 January 2012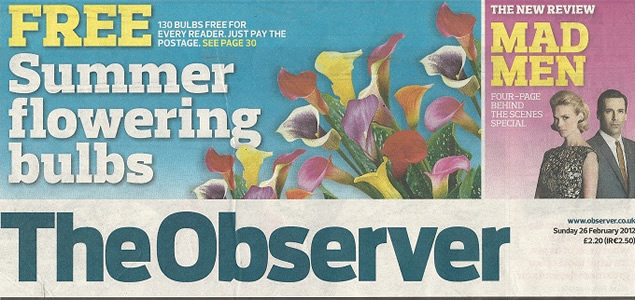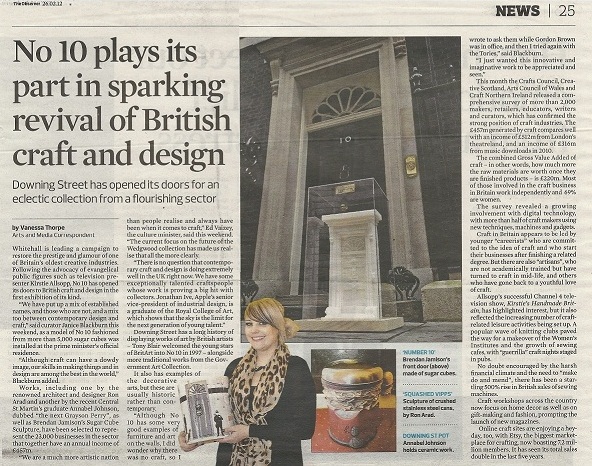 THE OBSERVER, 26 February and 30 December 2012
May 2012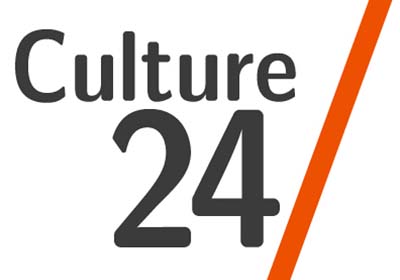 10 November 2008 and 18 January 2011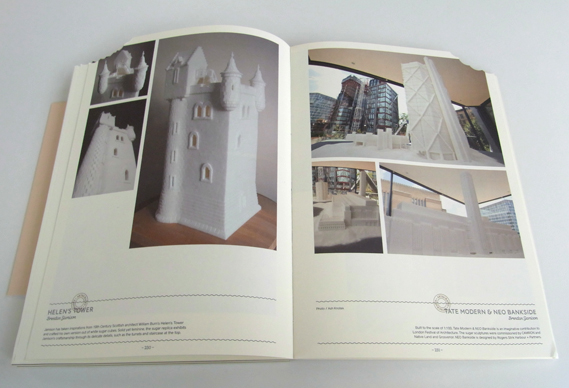 HONG KONG: Appetite for Design: Eat Me, January 2012
BBC NEWS South East, 1 July 2011

2010, 2011, 2012

23 October 2009 and 30 June 2010

Summer 2008 and Autumn 2008


26 May 2007

2004, 2005, 2008, 2011, 2012


2004, 2009