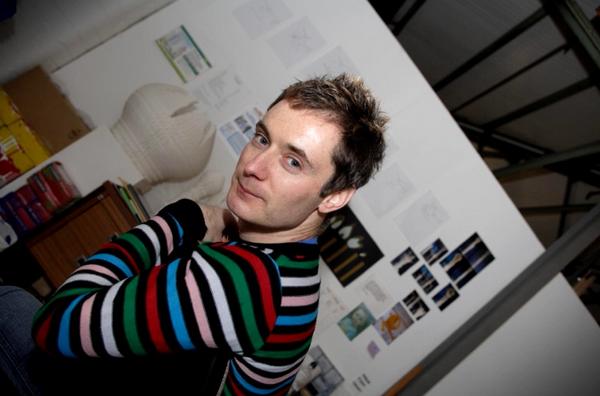 Portrait of Brendan Jamison in his sculpture studio. Photography © Tony Corey 2008
Born in 1979 in Belfast, Northern Ireland, Brendan Jamison studied for six years at the University of Ulster where he gained a First Class BA Honours degree in Fine and Applied Arts in 2002 and then a Master of Fine Art in 2004. In 2015, he completed a certificate course in the history of Western architecture at the University of Oxford.
Over the past 16 years, his artworks have been widely exhibited throughout the world with shows in Scotland, Wales, England, France, Germany, Austria, Sweden, Italy, America, Canada, New Zealand, India and China. He has also been awarded residencies in New Delhi, New York, Beijing and Berlin. From 2006-2009, Jamison taught part-time study skills coaching at Belfast's School of Art & Design. He has also been a visiting lecturer at art departments in the University of Florida, Hardman Hall at Mercer University, Georgia, and Canvard College at Beijing Technology and Business University.
In 2010, Jamison was commissioned by Native Land & Grosvenor to build sugar cube scale models of Tate Modern and NEO Bankside for the London Festival of Architecture. His carved sugar cube sculptures have been sold at Sotheby's (Bond Street, London) in an exhibition of contemporary art curated by Janice Blackburn.
The London highlight of 2012 was a carved sugar sculpture of Number 10 exhibited inside 10 Downing Street, on display since February behind the real front door. In 2014, high-profile projects included 'Sugar Metropolis' in New York, curated by Manon Slome at the new Sugar Hill Museum of Art in Manhattan. The same year, Jamison was also commissioned to fly to Los Angeles to work for Harvest Films to create a Brita TV commercial to highlight the dangers of sugary drinks. The project featured 221,314 sugar cubes and comprised of a giant human-shaped city. The 'Sugar Buildings' commercial was short-listed for best design at the annual AICP Awards and entered the Film Department collection of MoMA, the Museum of Modern Art, New York.
In early 2015, Vogue Italia commissioned Jamison to create four Swiss-themed sculptures from carved sugar cubes - an army knife, watch, flag and chocolate bar. A special photo-shoot was held in Milan and the works featured in the March 2015 edition of Vogue. The highlight of the year was a commission from the Centre Pompidou to create a Sugar Metropolis, on display in Paris during October to November 2015.
Jamison enjoys considerable world-wide media coverage for his sculpture practice, with significant reviews in Sculpture Magazine, published by the International Sculpture Center in America. Other notable reviews include The Wall Street Journal, The Washington Times, China Central TV, China Daily, BBC Brasil, BBC News, ITV and Channel 5 in the UK, The Times, The Observer, London Evening Standard, The Sun and Metro newspapers in London. In Ireland, he has been regularly featured in art magazines such as Circa and the Irish Arts Review. He is also frequently discussed on BBC Radio Ulster and reviewed in local newspapers The Irish News, News Letter, South Belfast News and Belfast Telegraph.
Over the course of his career, he has received 14 awards from the Arts Council of Northern Ireland and 2 awards from the British Council. The artist's work is housed in many private, public and corporate collections across the globe.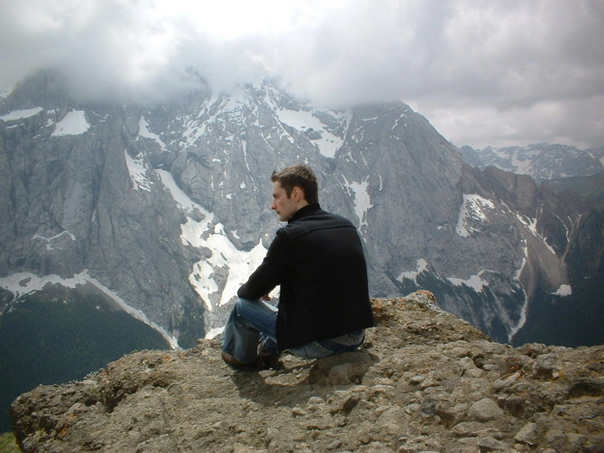 Portrait of Brendan Jamison in the Dolomites, Italy. Photography © Jamison Sculpture Studio 2004