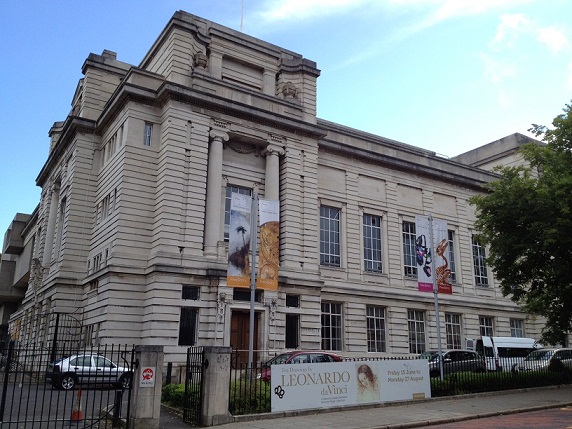 Ulster Museum, Botanic Gardens, Belfast, Northern Ireland
Date: Wednesday October 22, 2014
Time: 1:15pm
Duration: 10 minutes.
Location: Ulster Museum, Level 5, Gallery 5
FREE ENTRY
As part of the Royal Ulster Academy of Arts education programme, sculptor Brendan Jamison will discuss his two carved sugar cube sculptures which are currently on display at the Ulster Museum.
The first is a representation of 'The Ulster Tower', located in Thiepval, France. It was built as a memorial to the soldiers of the 36th (Ulster) Division who died during the Battle of the Somme in 1916, as part of the First World War. They had trained in the woods surrounding Helen's Tower (Bangor, Northern Ireland) before departing to fight on the Western Front. The Ulster Tower is a replica of Helen's Tower and was opened on 19 November 1921. The architectural style is Scottish Baronial.
The second sculpture is of Sir Henry Tate's Mausoleum, located in West Norwood Cemetery, South London. As creator of sugar cubes in the UK, Sir Henry Tate (1819-1899) made his fortune in the sugar trade and was one of the most significant art collectors of the Victorian era. In 1897 he bequeathed his vast art collection to the nation and poured £100,000 in to the building of the very first Tate Gallery. Therefore the sugar trade and art have enjoyed a symbiotic relationship since the 19th century. Now four Tate museums exist across the UK and attract a global audience, with Tate Modern receiving the most visitors of any contemporary art museum in the world.
The presentation will take place in front of the works. Questions from the public are welcome.
PLEASE NOTE THIS TALK IS FREE AND OPEN TO ALL MEMBERS OF THE PUBLIC